Complaint Resolution Process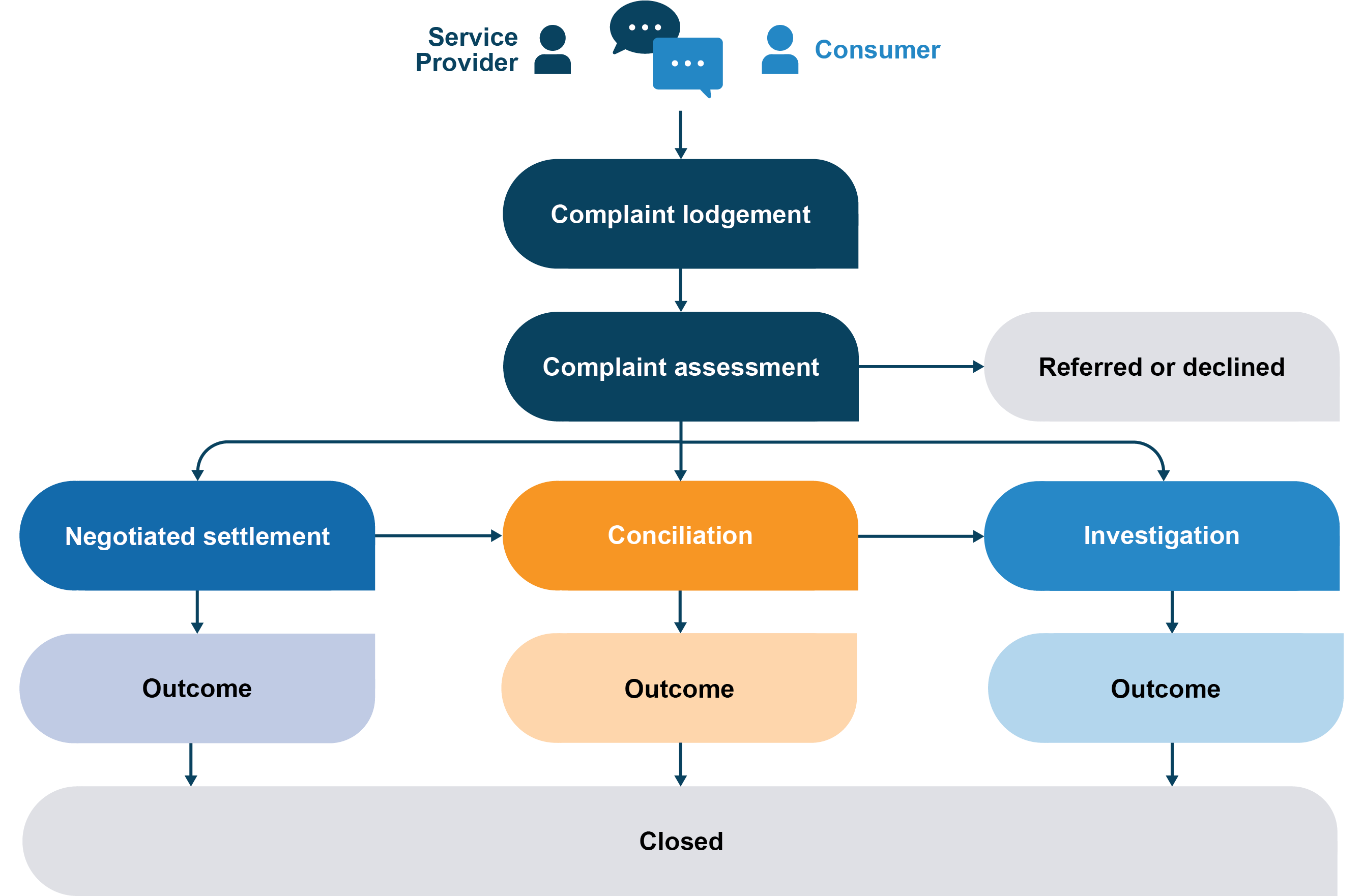 HaDSCO aims to resolve complaints as informally as possible, and in a timely and efficient manner. Throughout the process, we will ensure:
Impartiality:

HaDSCO is an independent Statutory Authority that does not provide legal advice to – or favour, represent or advocate for – the consumer or service provider. Rather, we will facilitate discussion between both parties about the complaint and negotiate a mutually agreeable outcome.

Confidentiality:

All oral and written communications aimed at resolving the issues in dispute are confidential. Evidence of anything said or admitted during the resolution process is not admissible in proceedings before a court or tribunal (excluding investigations).